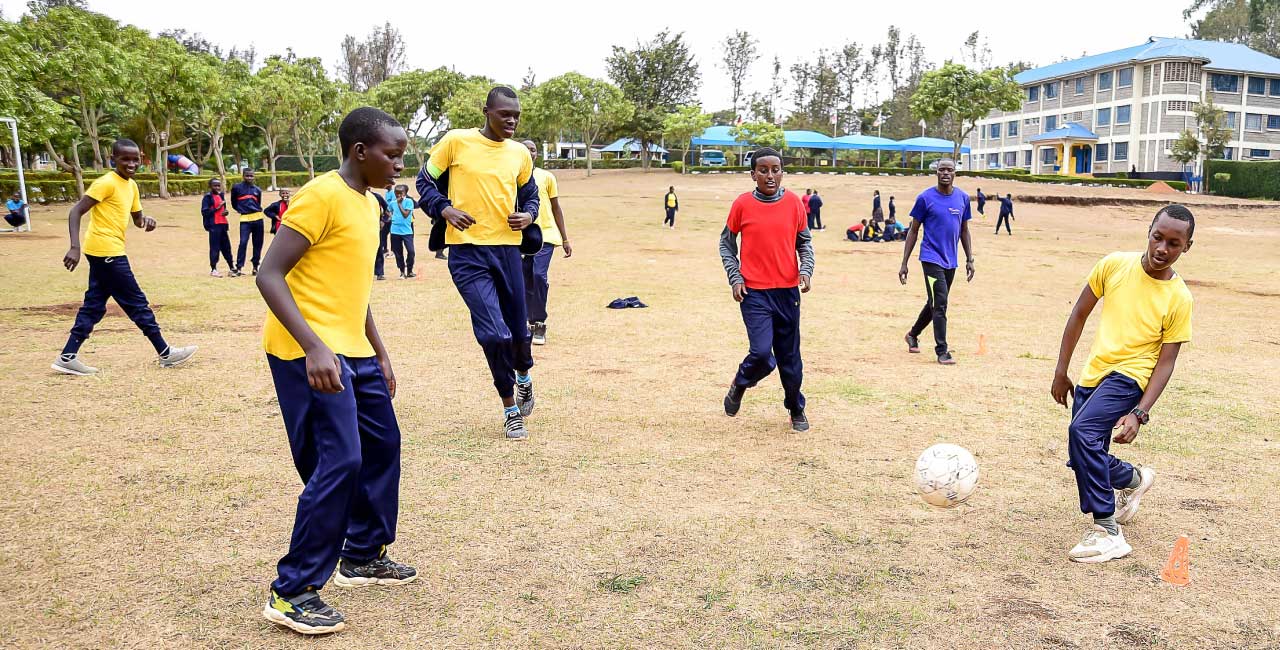 SPORTS
Student Life
With a focus on health and wellbeing, sports at Nahal school include access to a large, perfectly maintained field and play area. From the moment the children join in Kindergarten, they have physical education twice every week which is then built upon by our dedicated heads of sport who oversee children's progression in sport across the whole school.
The range of sports that pupils can choose from is really exciting. We have soccer, netball, volleyball, badminton, lawn tennis, table tennis, handball and athletics.
Our school is proud of its sporting achievements and many of our teams go on to represent the school at county, regional and even national events. Our learners enjoy the competitive nature of their own chosen sport. We have a number of learners who achieve phenomenal success and we are proud to support all our children in their sporting endeavors.
We have our sports day every term and all our parents, learners and staff participate fully.