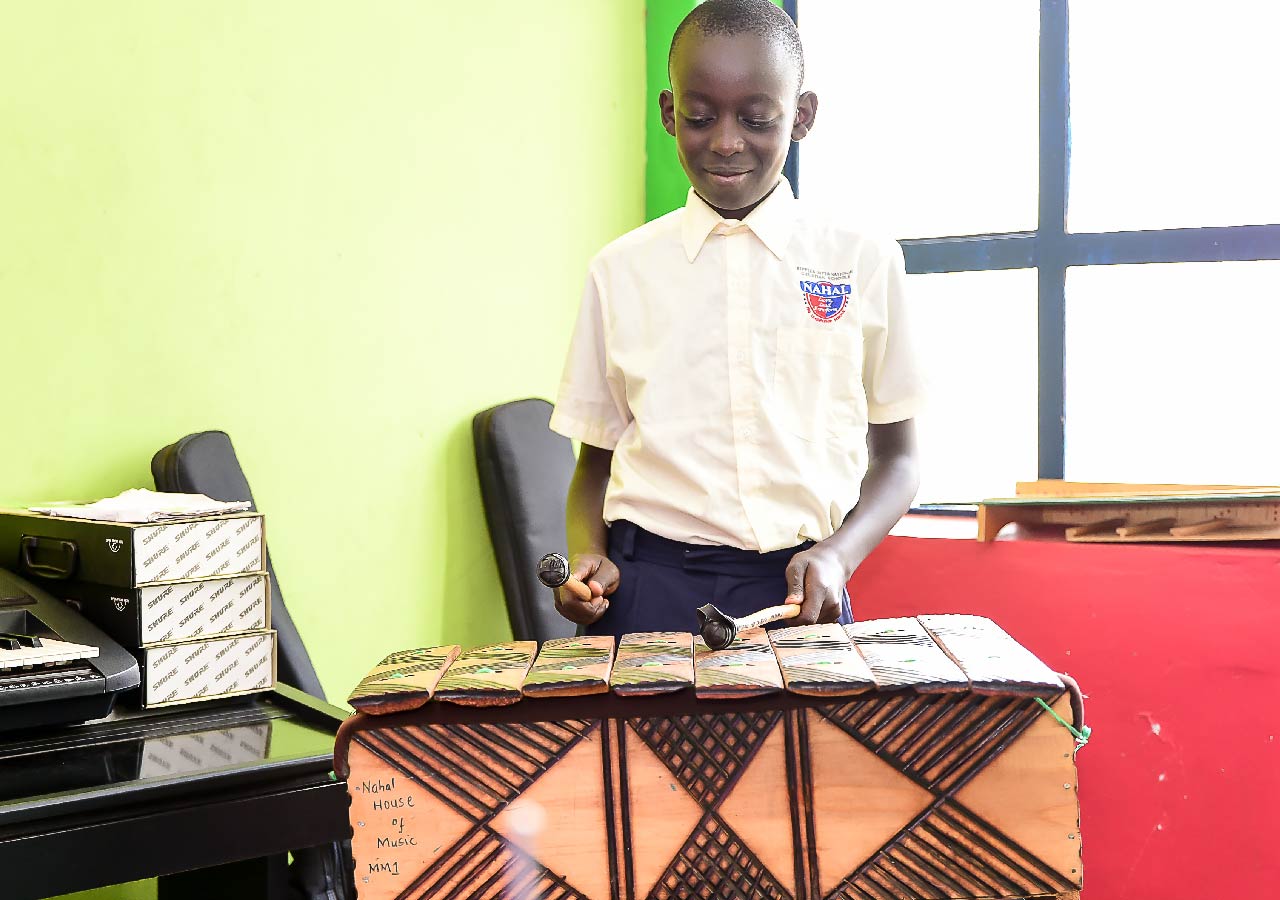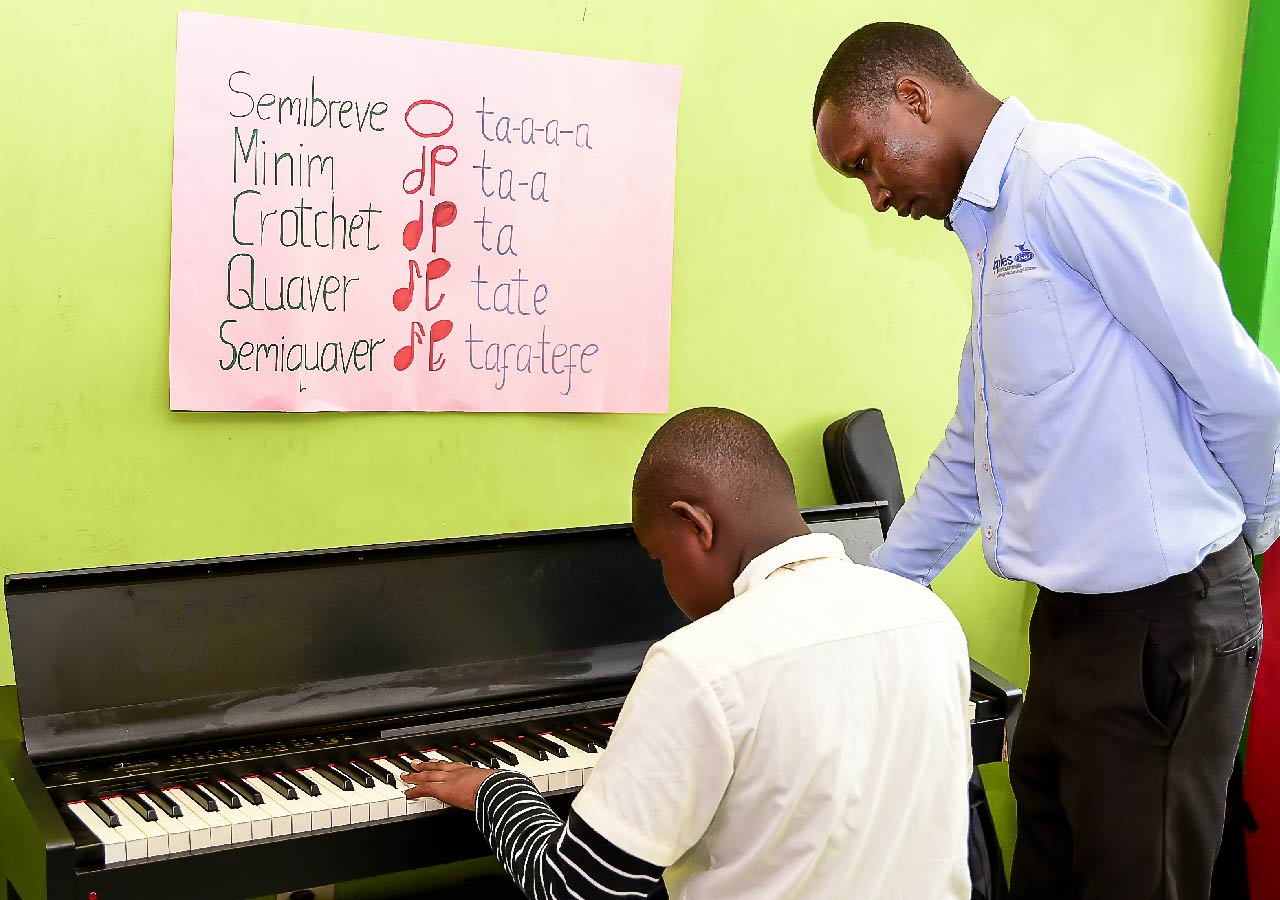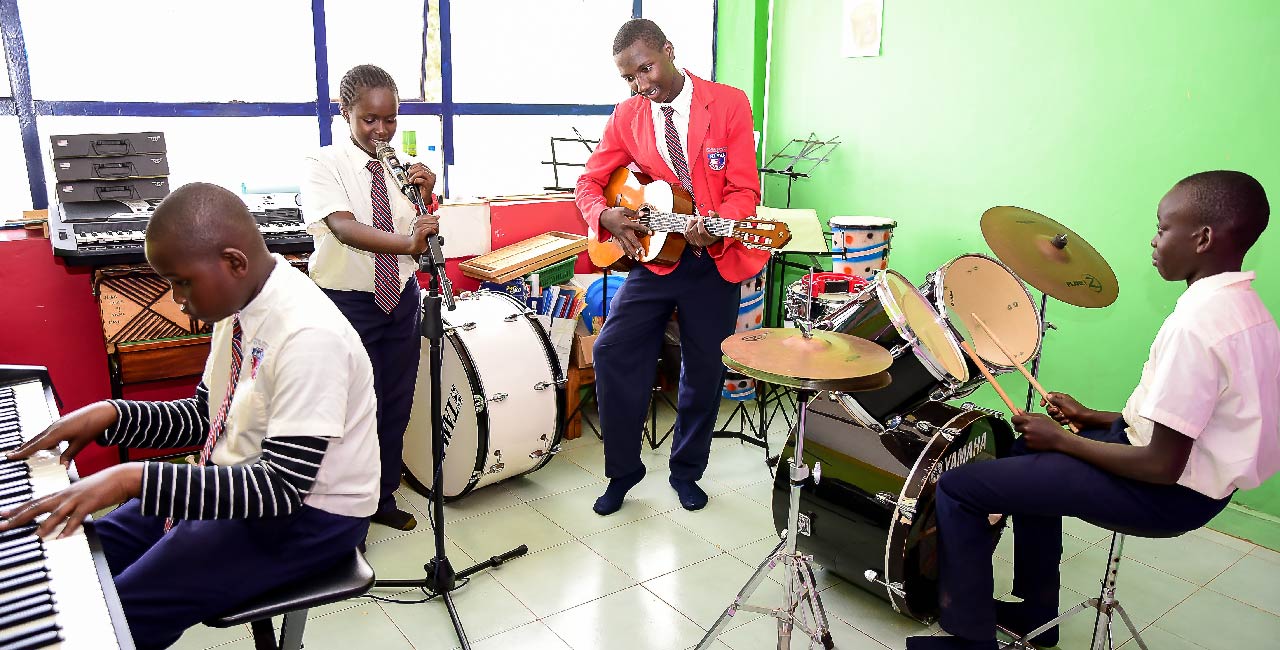 MUSIC
Student Life
Our aim is to provide students with a high quality music education in an energetic and creative environment. Our young musicians are encouraged to experience and appreciate a wide range of musical traditions and styles. Their talent is fostered through lessons in;
Music Instruments (Keyboard, Marimba, drums, descant recorder, kayamba, shakers, tambourine, among other modern and traditional instruments.
Music theory and practicals – we train them on basic music knowledge including (staff, clefs, note duration, rests, bar lines, tempo, among other basics) which is applied when playing instruments and singing.
Singing and dancing – talented leaners are trained on how they can improve their voices for singing through word-painting methods, Vocal training and ear training while dancers receive training on the right moves for modern and traditional dances.
Choir conducting and conducting patterns – we train our learners on how to handle choir performances.
Kenya Music Festivals (KMF) –Nahal school participates in various classes of the Music Festival competitions such as; set pieces, folk songs, singing games, choral verses, solo verses, dances and dramatized dances among other classes in the KMF syllabus.
Noteworthy Composer Program (NWC) – we introduce our learners to computerized music writing using NWC. This is a computer application specifically used for writing music scores.