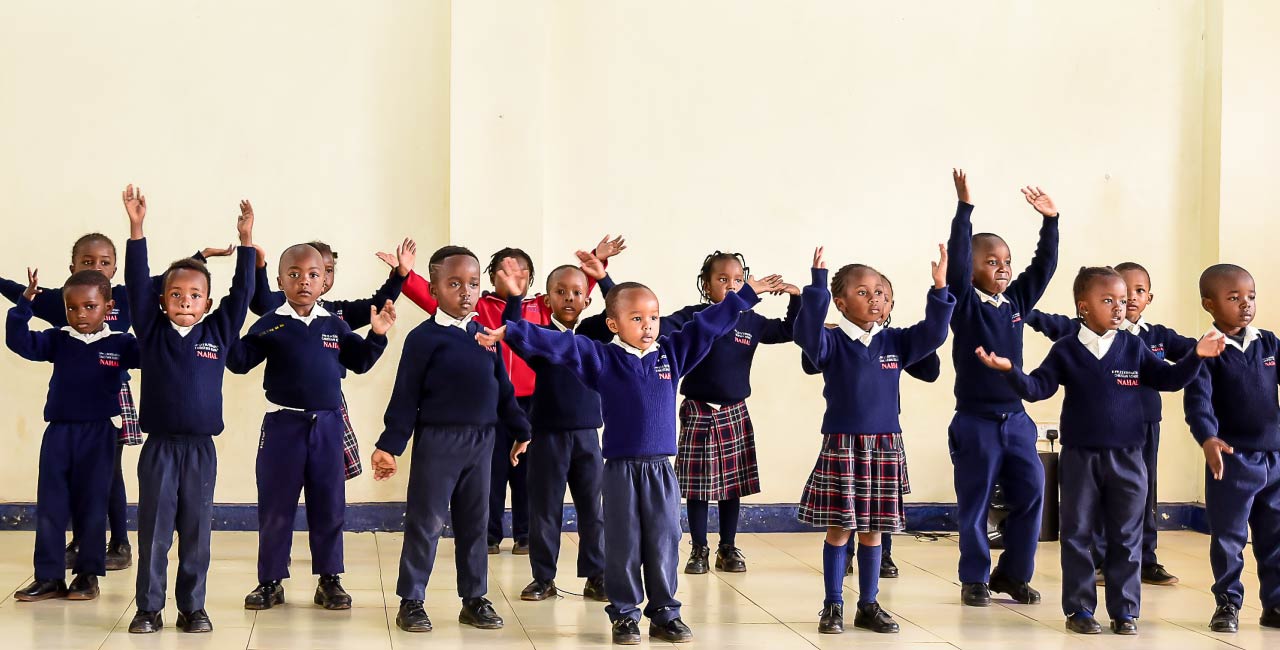 THE AIMS OF NAHAL SCHOOL
Nahal is a Jewish term meaning 'leadership'. Nahal School gears towards nurturing learners talents, training them holistically to acquire skills for transformative global leadership. The School therefore aims and upholds the following:
Spiritual Values:
We believe that every person can have the ability to make the right choices based on good values. We encourage the children entrusted to us to pursue a strong personal relationship with God. The life and teachings of Jesus Christ instruct our model for right behavior, values and healthy human relationships.
Intellectual Enablement:
We firmly believe in God as the author of all truth, wisdom and beauty hence He is able to give divine intelligence when we invite him to. We integrate faith and learning by guiding each student to have critical thinking and problem solving skills in line with what is ethically acceptable universally. The integration of God's Word to learning is a routine at our school.
Social Empowerment:
We believe values and intelligence complement one's ability to be grounded as a social being but skills are required to handle that correctly. We purposefully create a strong culture expressed in the ability of the school community to mirror the teachings of Jesus Christ in qualities such as kindness, integrity, courage, hope, mutual respect, humility and service.
Emotional Resilience:
We believe everyone can learn how to cope with all life situations by appropriate decisions and dependency on God and the significant persons around them. Therefore, we mentor our pupils on how to cultivate self-esteem and sense of dignity within their social frameworks so as to become resourceful in their families, school and all spheres of influence.
Physical Appeal:
We believe that education must inform the development of a person and their environment. We train our pupils to think excellently and be self-driven to meet their personal goals and serve their community. This enables them to attain in-depth knowledge of who they are in God's sight and that health, resources and physical wellbeing is essential for performance.